Complete Home Inspections with The Latest Technology
At Ant's Construction Services LLC., we provide exceptional home inspection services, utilizing cutting-edge technology to ensure a comprehensive evaluation of your property. We use top-of-the-line technology to assess your home thoroughly and, in some cases, detect concerning issues not visible to the naked eye.
A range of advanced devices allows us to uncover potential issues beyond the capabilities of the naked eye. For thorough home inspections, we use: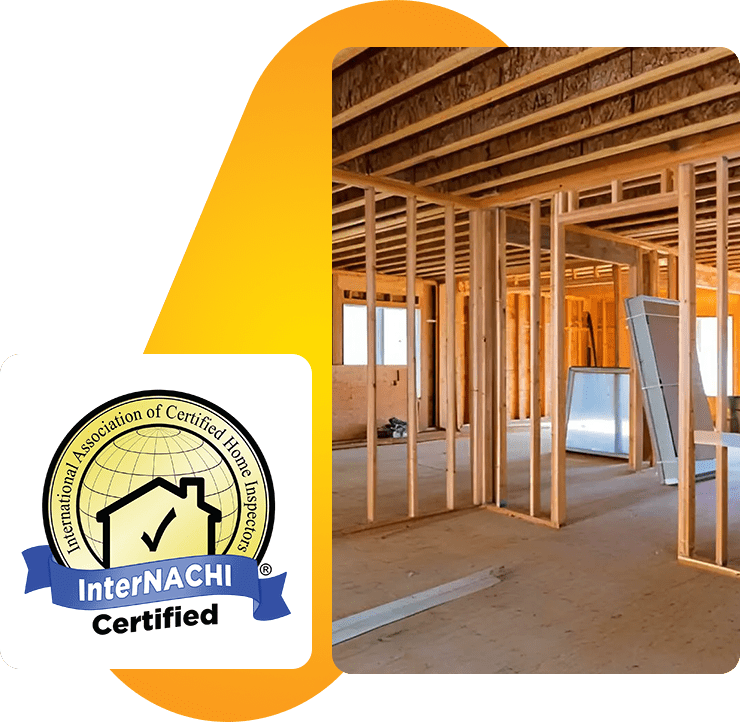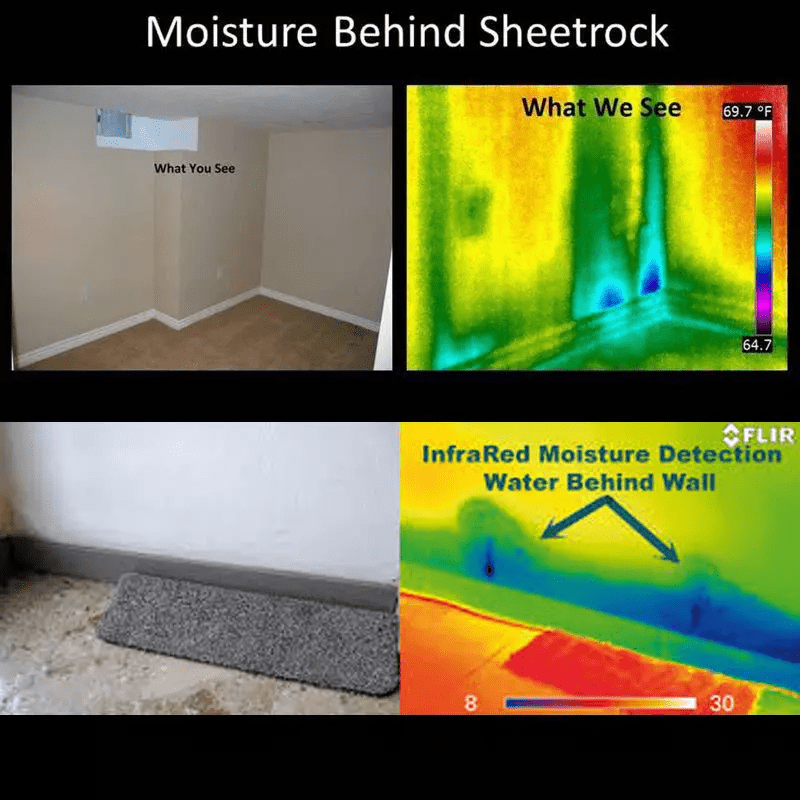 Our comprehensive inspection encompasses both the exterior and interior of your home, including drone roof inspections, door and window assessments, siding check-ups, and scrutiny of driveways and walkways.
Inside your home, we inspect walls, floors, ceilings, staircases, in-built kitchen appliances, and heating and central air systems and perform thermal imaging scans to detect moisture or leaks. We also thoroughly carry out electrical voltage drop testing and assess plumbing systems.
Our inspectors are InterNACHI certified and we guarantee your inspection report within 24 hours. Click below to see a sample report!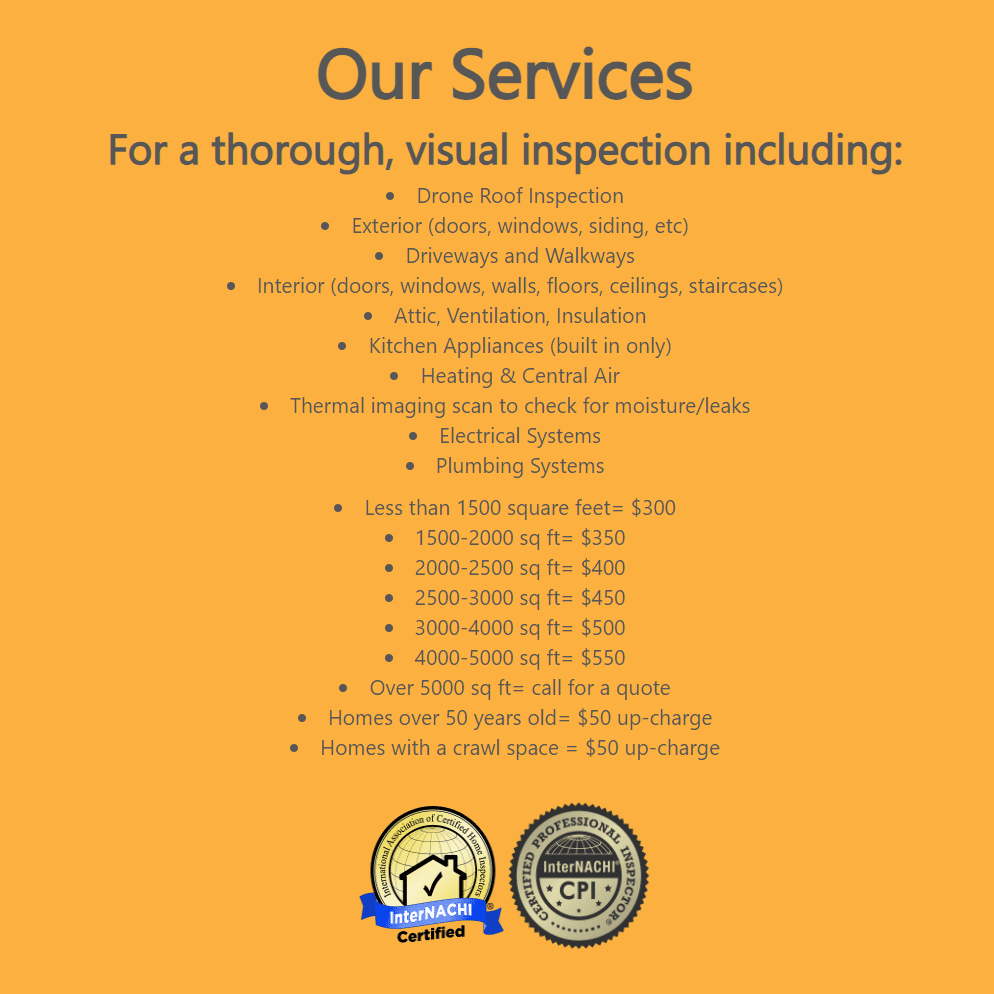 Our pricing structure is clear and competitive, depending on the square footage of your home. We offer drone roof inspections at no additional charge and will share that footage with you alongside your report.